Blog
Sponsor a Tree
The Hollingbourne Meadows Trust has now completed planting a limited number of native trees in Culpeper Meadow. These trees are perfect for celebrating a special event, or remembering the life of a loved one, and are now available for sponsorship. You may choose the wording to be set out on your plaque, which will be mounted adjacent to the tree

Trees on the map highlighted in blue are available for sponsorship now.

Please click on the map below for availability and location.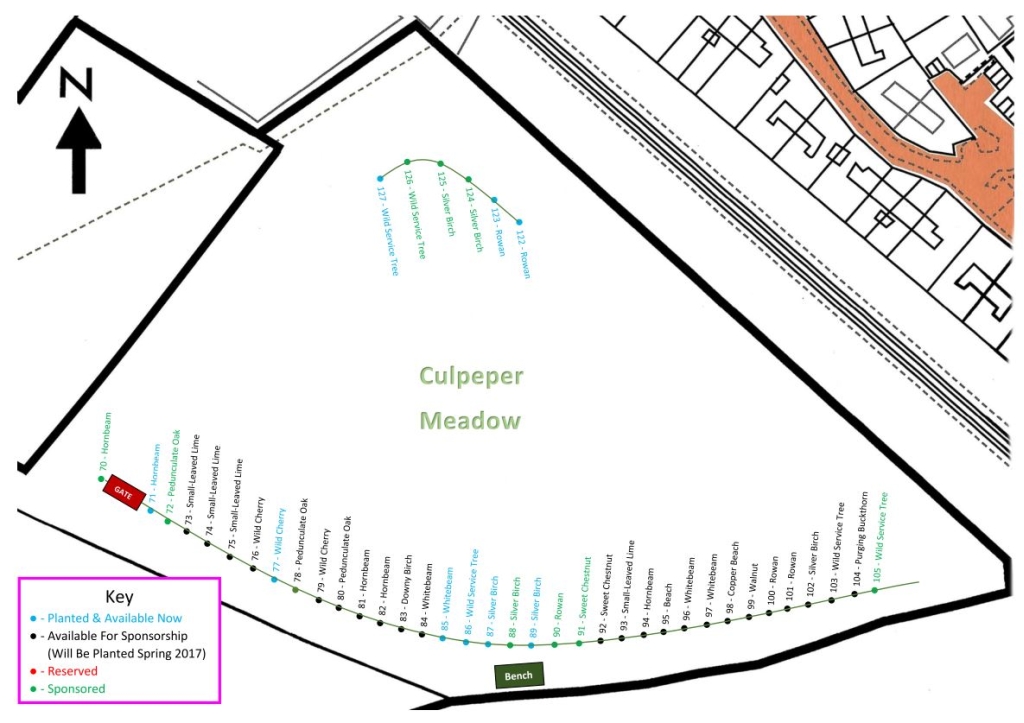 **Before placing an order, please contact Ben Williams on 07968 123 165 to confirm tree availability**
To sponsor a tree, please complete the order form and post or email it to us.
Detailed payment instructions are on the order form.
Planted trees currently available are (Please refer to map above for location):


***Currently there are no trees available to sponsor***